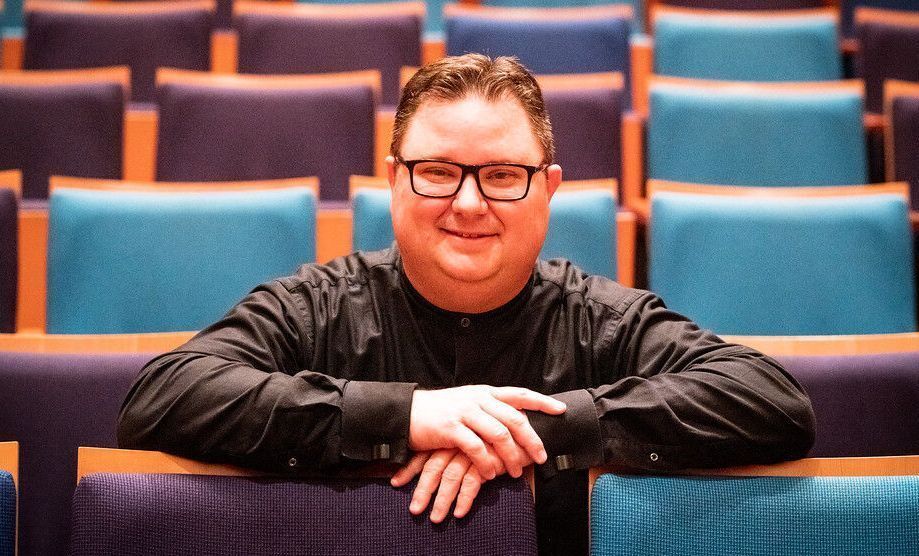 Dr. Christopher Kelts is the Director of Orchestral Studies and Associate Professor of Music at Missouri State University.  Concurrently, Chris is the music director and co-founder of the Kinnor Philharmonic Orchestra, the Kansas City Civic Orchestra and co-founder and conductor of the ensemble Project Musica. As of June 2021, Maestro Kelts is the music director/conductor of the St Joseph Symphony.
A native of St. Louis, Dr. Kelts has been the recipient of the "Arts for Life" Award for his musical direction in local theatre, served as guest conductor for the St. Louis Suburban Honors Orchestra and clinician to many St. Louis School Districts. He continues to be an active guest conductor and clinician for many districts and honor orchestra program throughout the United States.  Conducting engagements have taken Chris throughout the region and the world.  Most recently, Project Musica gave a performance at the National Assembly in Seoul, South Korea in May of 2016.
Other conducting engagements have included: assistant conductor of the Kansas City Ballet, Chamber Orchestra of the Ozarks, Topeka Symphony Orchestra and the Urban Cultural Project (Kansas City).

Dr. Kelts completed his advanced conducting training at Illinois State University and University of Missouri-Kansas City Conservatory of Music and Dance. His teachers have included Glenn Block, Robert Olson and Paul Vermel. While at UMKC and in Kansas City, Chris maintained an active opera conducting schedule that included productions of; Le nozze di Figaro, Il Ritorno di Ulisses in Patria, Susannah, Pirates of Penzance, Hansel und Gretel, Guilio Cesare, Suor Angelica, Gianni Schicchi and as well as the world premiere of Tonatzin. Chris has worked with stage directors, Linda Ade Brand, the late Marciem Bazell, Sylvia Stoner-Hawkins and Richard Gammon.
Not limited to his studies in orchestral conducting, Dr. Kelts formally trained as a violist where he studied at Missouri State University and Illinois State University. Dr. Kelts has ample symphonic experience as a violist. Recent positions have included; Springfield (MO) Symphony Orchestra, Peoria Symphony, Opera of Illinois Orchestra and the Fort Smith Symphony Orchestra. His teachers have included Amy Muchnick, Kate Hamilton and the late Karen Tuttle. Chris Kelts continues to perform in various chamber and orchestral ensembles.

Dr. Kelts teaches at Missouri State University Department of Music's summer string festival, String Fling, coaching participating high and middle school students in the art of chamber music and orchestral performance Christopher Kelts is a member of the Conductors' Guild, College Orchestra Directors' Association, NAfME and is faculty advisor for Mu Phi Epsilon.